6 day Whitsunday Family Fun Holiday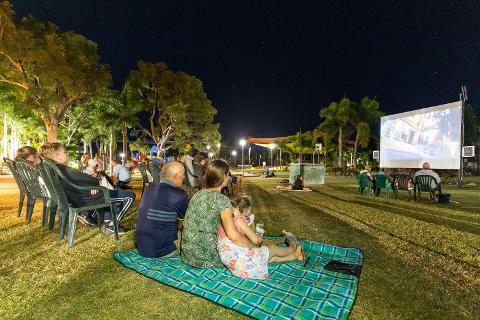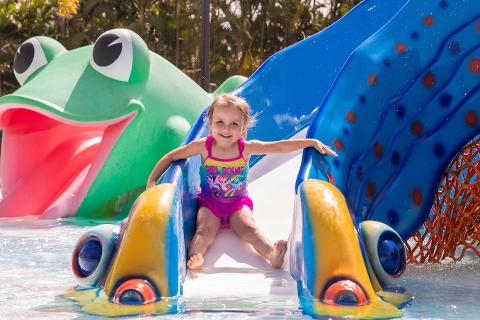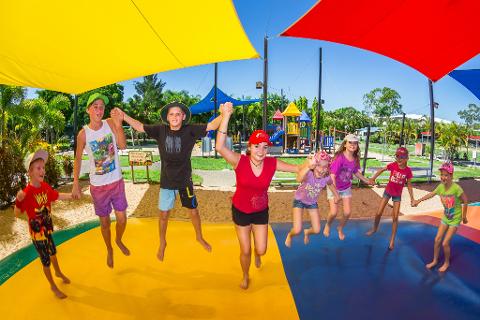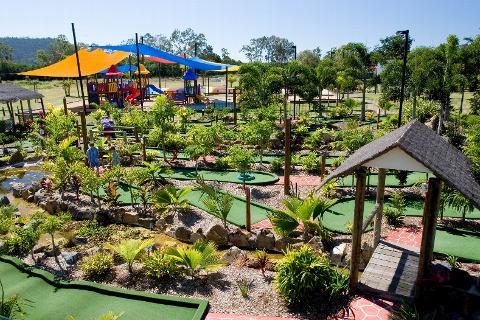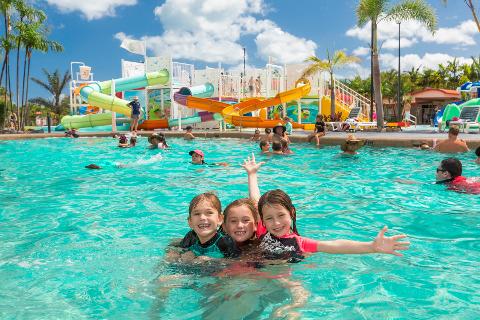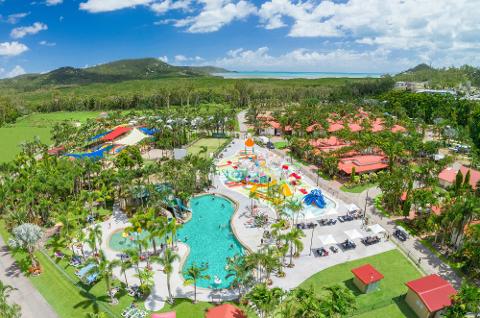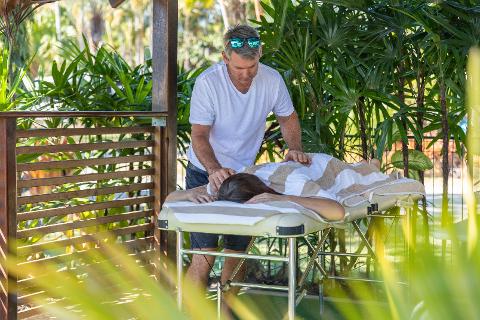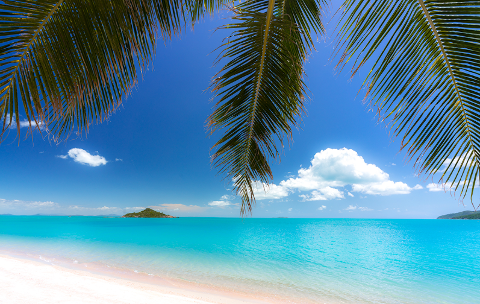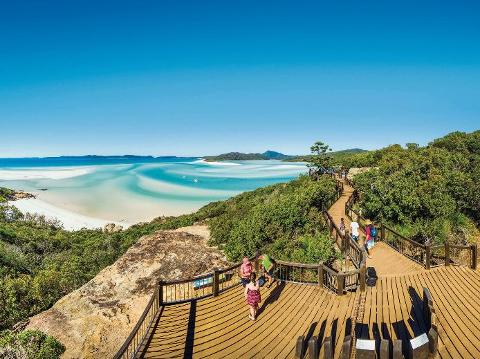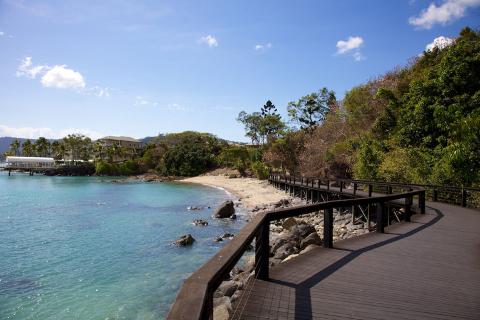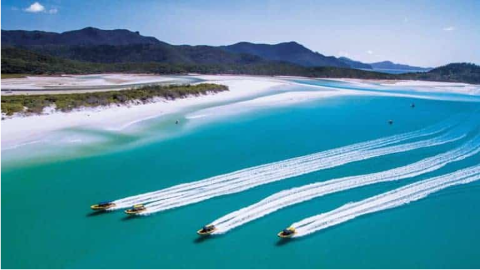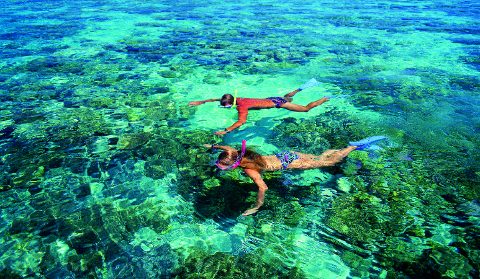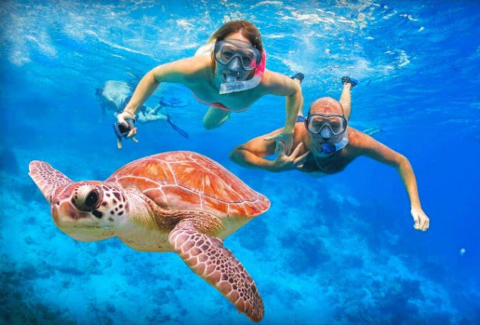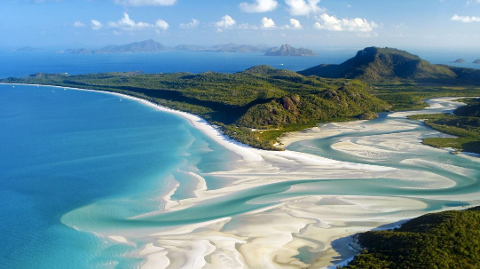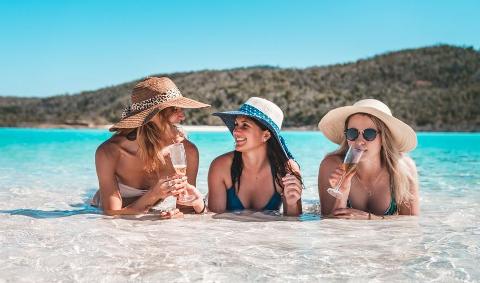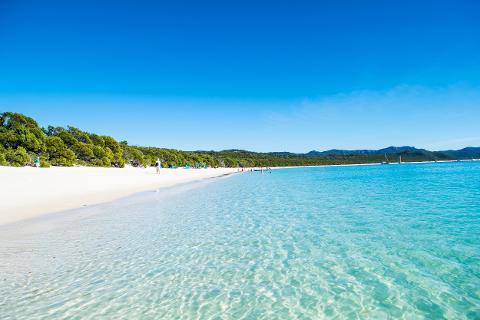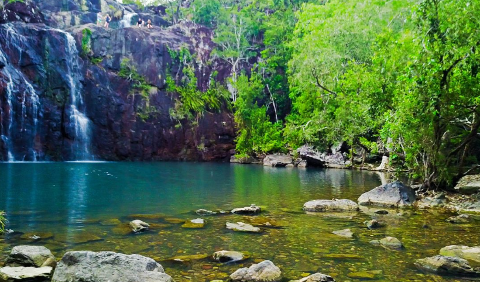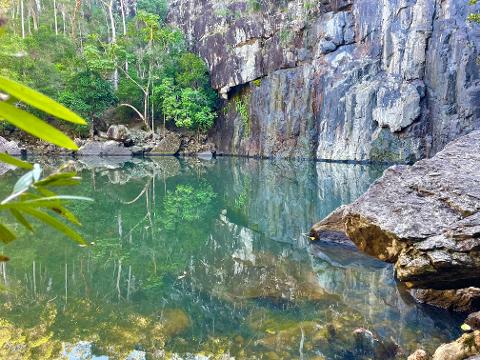 Duration: 5 Days
Location: Airlie Beach, QLD
The Whitsundays, such an amazing destination for families with so much to see and do.
From world famous beaches, snorkelling the fringing reefs of the Whitsunday islands to waterfalls, crocodiles and waterslides, you and your family will be amazed.
We will help you make memories that will last forever
Highlights
Big 4 Adventure Whitsunday Resort
Mum can treat herself to a massage around the pool
Plenty for the kids to do – Waterpark, animal park, mini golf
Outdoor cinema
Island Day cruise onboard Ocean Rafting
#1 beach in the world, Whitehaven Beach
Hill inlet bush walk, one of the most photographed places in Australia
Snorkel Fringing Reefs of the Great Barrier Reef
Crocodile Safari
Wetlands tour in a tractor drawn wagon train
Spotting whales in the winter months
Cedar Creek Waterfalls
Whitsunday Gold Coffee Planation
Hydeaway Bay and Dingo Beach
Commentary on the history of the Australian aboriginal
Airlie Beach fresh water lagoon
Amazing options to choose from at an additional cost

Great Barrier reef cruise
Scenic Flights
Fishing Trips
Hamilton Island day trip
Guided Jetski Tours
Trike Tours
Segway rainforest tours
Mountain bike riding
Tuk Tuk progressive dinners
Itinerary
Day 1 – Let our Adventure begin
Make your way to the beautiful Airlie beach and check into your accommodation at the BIG4 Adventure Whitsunday Resort.
Nowhere in the Whitsundays will you find so much fun in one place. You'll probably spend hours on the BIG, HUGE, MEGA waterslide park and in our heated pool through winter (the biggest in Airlie Beach). Then you can choose from tennis, mini golf, water slides, pedal karts, Kids Craft Club, the largest jumping pillows (yes, two!) in the Whitsundays, outdoor movies, poolside massages, our Animal Park… the list goes on.
Mums have a holiday you've always dreamed of as the kids are kept entertained, they wont notice you've snuck out for a poolside massage, or a relaxing spa or a hit of tennis.
Day 2 – Explore the Whitsundays
Today you will explore the Whitsunday's by boat.
A ride of your life on Ocean Rafting, you visit the wildside.
Visit three top destinations whilst having the ride of your life!
Whitehaven Beach, the number one beach in the World which boasts brilliant white silica sand that is among the purest in the world.
A bush walk to a viewing platform that overlooks Hill Inlet, the 3rd most photographed place in Australia.
Snorkel the fringing reefs of Whitsunday Islands where you may be lucky and swim with the turtles or spot a humpback whale in the migration season.
Day 3 – Explore Airlie Beach
A day to explore the beautiful coastal town, Airlie Beach.
Take a stroll along the 4km coastal bicentennial boardwalk, relax in the freshwater lagoon or fill your day with one of the following options we can book for you
Some options for you to choose from (at additional cost).
Great Barrier Reef Cruise
Scenic flight over the islands and reef
Fishing Trip
Hamilton day trip
Tuk Tuk Progressive Dinner Tour
Guided Jetski safari
Airlie Beach Trike Tour
Segway Rainforest Discovery Tour
Mountain bike riding – Ancient rainforest trail
Kayaking the Whitsundays
Sunset Cruise
Day 4 – Crocodile Safari
Destination ….. Proserpine River for a Crocodile Safari, Wildlife and Wetlands tour with an Australian Bush Billie Tea, damper and an aussie BBQ lunch.
Nowhere else in Queensland can you experience so much in one location. Explore a mangrove ecosystem and observe the inhabitants including birds, fish and crustaceans. Cruise the calm waters of Proserpine River and watch estuarine crocodiles in their natural habitat. Explore Goorganga Plains on a tractor-drawn wagon train and discover the vegetation and wildlife in a freshwater wetland habitat.
Whitsunday Crocodile Safari offers guests a unique Australian nature experience in natural habitat.
Day 5 – Cedar Creek Water Falls and Hydeaway Bay Tour
Depart from Airlie Beach with a tour guide and informative commentary in an air-conditioned bus
Visit Cedar Creek Falls. Which flows in the wet season and is a beautiful waterhole in the dry season. Get to know the history surrounding the area of the oldest living culture in the world and enjoy a relaxing dip in the water
Learn about the oldest living culture in the world, the Australian Aboriginal. Where did they come from, how and when they got here, what they believed in, their bush tucker and medicine. Why they didn't change anything in 70 thousand years and how they protected the future.
Relax with a coffee at the Whitsunday Gold Coffee plantation, one of Australia's largest coffee plantation's
and locally hidden locations up at Hydeaway bay and Dingo Beach with beautiful beaches and island views.
Day 6 – All great adventures must have an end
Time to absorb the last few hours of the tropical north before you set off home.
Enjoy the activities in the park or head into town to explore the lagoon and bicentennial walkway, grab a bite before your airport transfers, we will stop off on the way through to collect your bags from the Big 4
Airport transfers can be selected when booking for a small additional fee
If dates fall on a public or school holiday a 30% surcharge applies – Please call if applicable

Package can begin on any date. Please call prior to booking to ensure accommodation can be secured
Experienced Driver Guides and tour pick ups
4+ star accommodation
Tour inclusions
Tour Transfers
5 nights accomdoation
Tour exclusions
This holiday package does not include all meals (see itinerary), thus not restricting you to one place for a meal. Reef N Beyond will give you a pamphlet with discounts at some of the best restaurants in Airlie Beach.
Airport transfers are an optional extra. Please select this option when booking
Important Information
Big 4 have meal nights. See reception for what's on the menu !!
Package availability is subject to accommodation availability, Please do not book flights until we confirm the dates you have selected are available
Regular local bus services to Airlie Beach