15 day tour – Brisbane to Cairns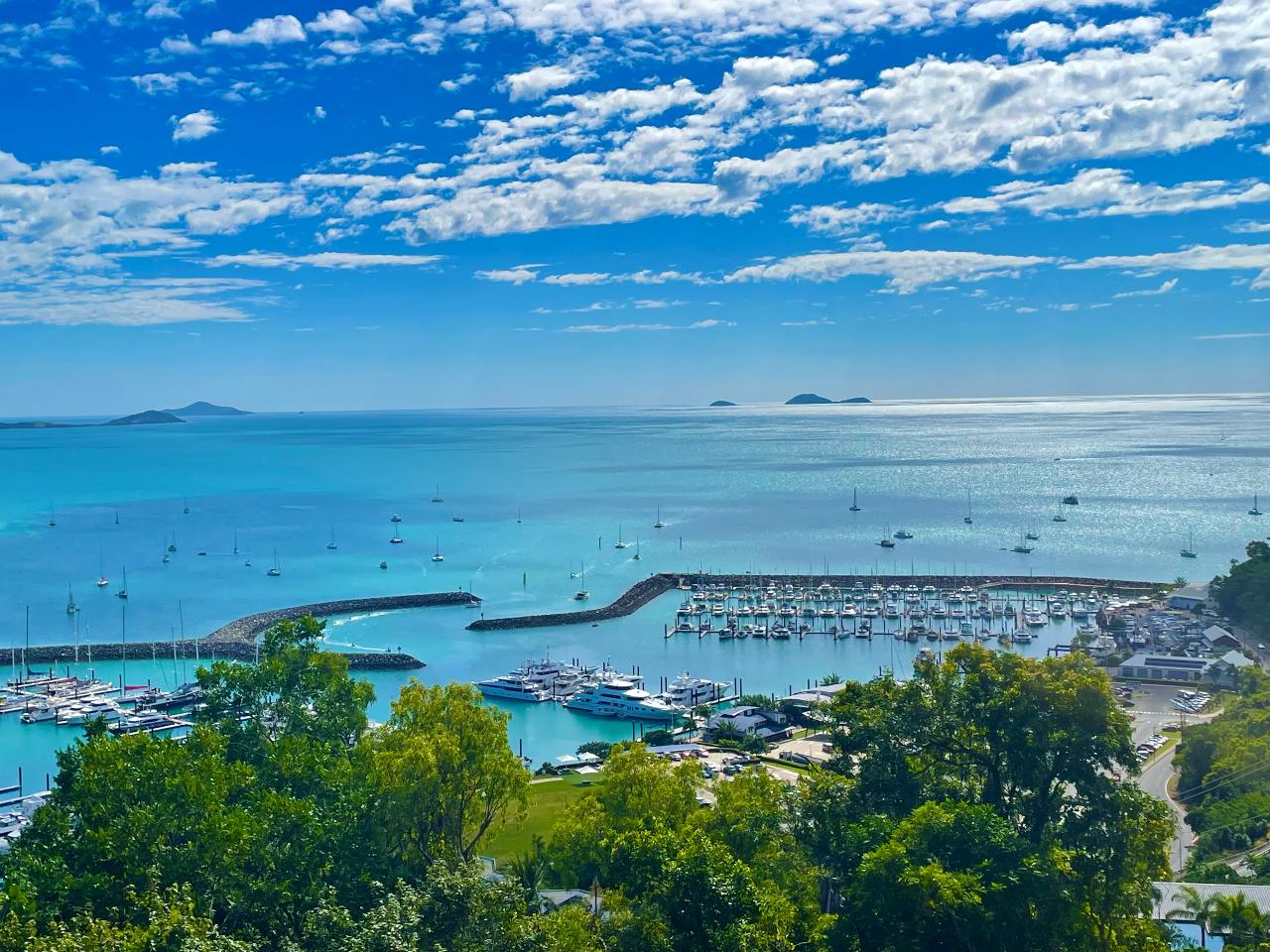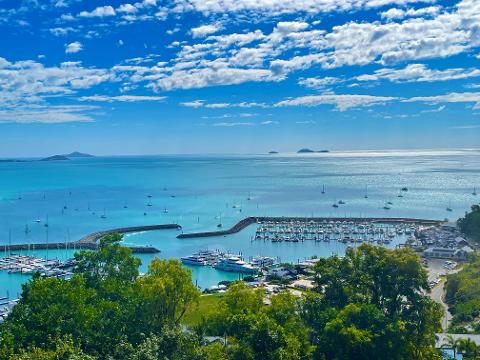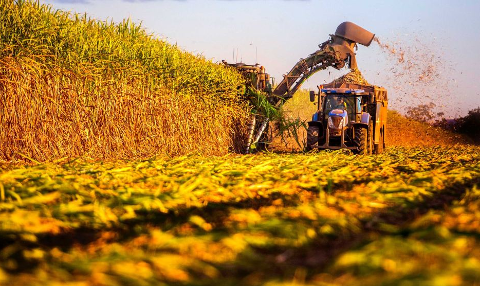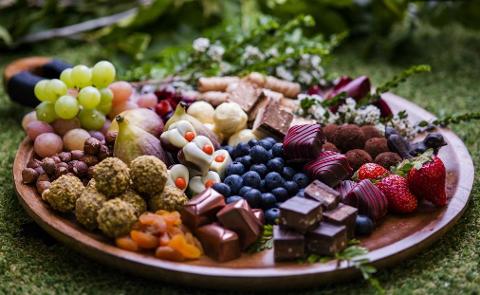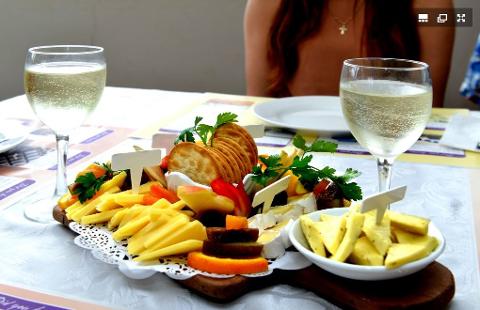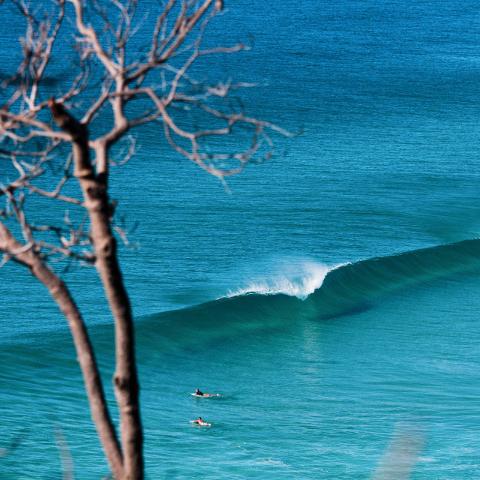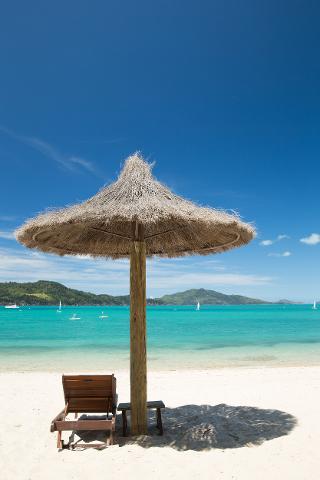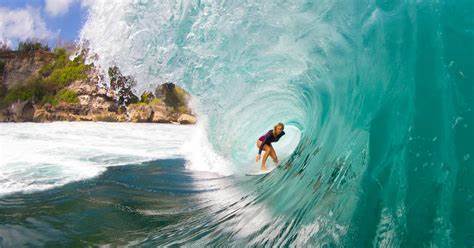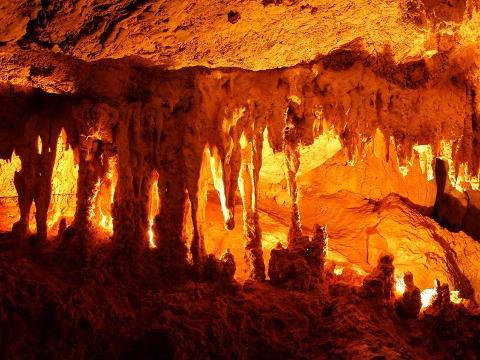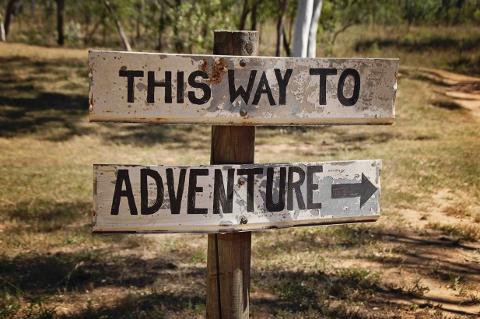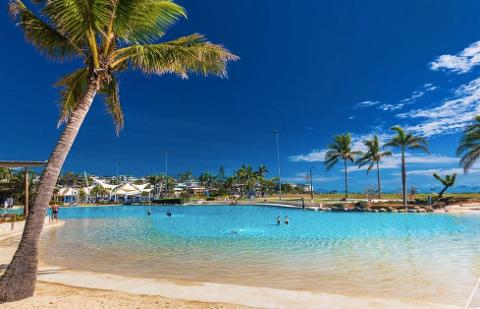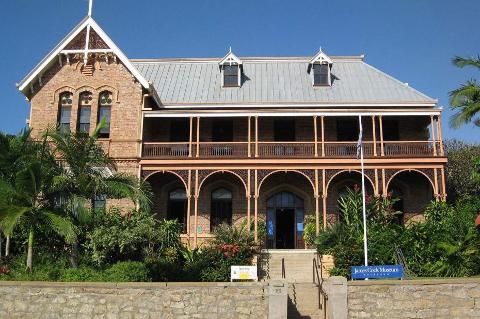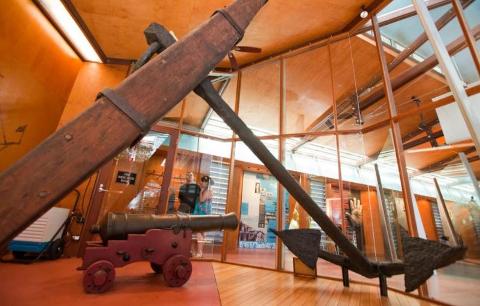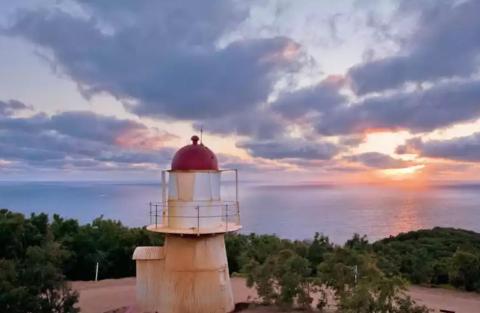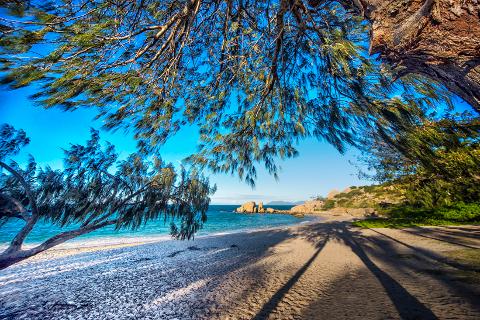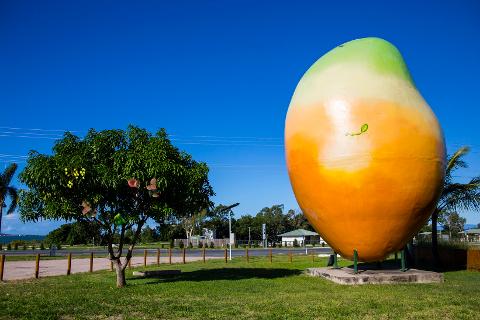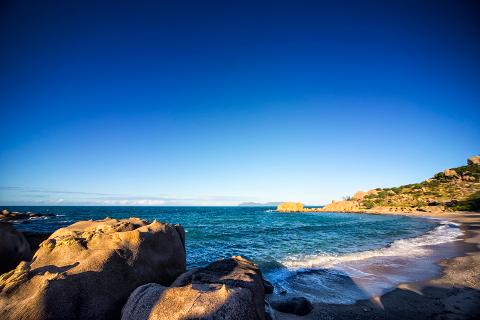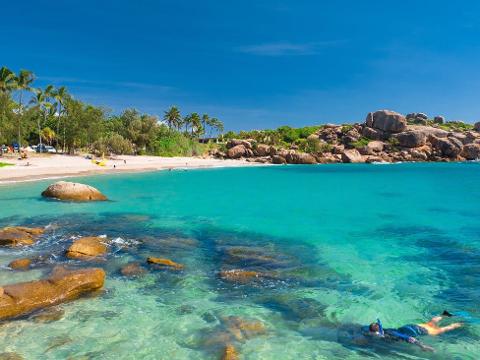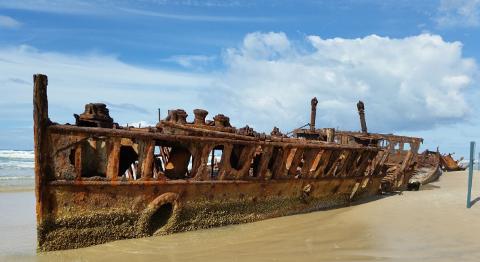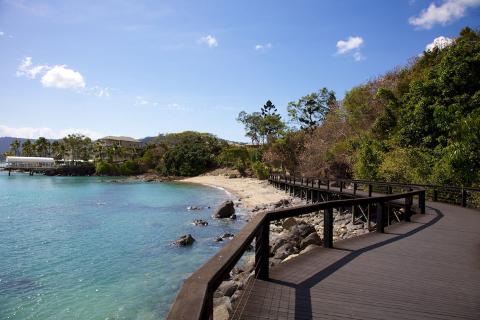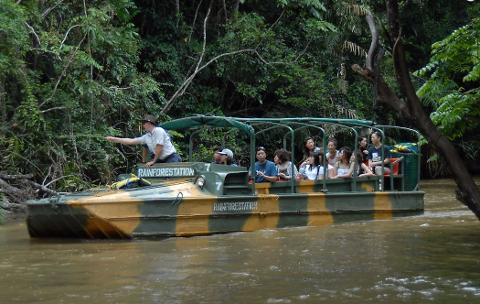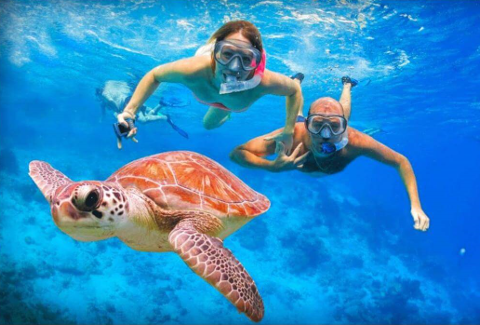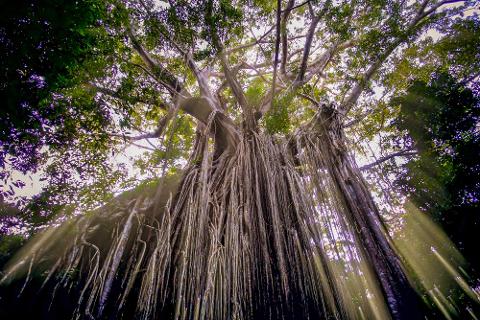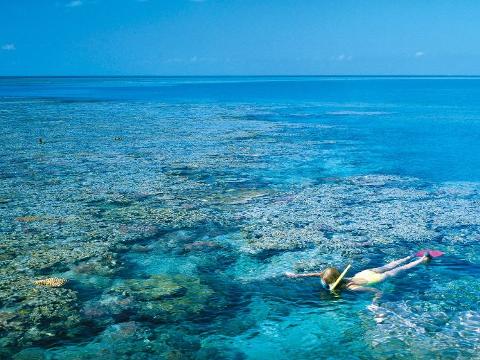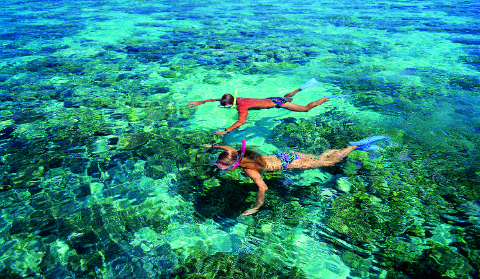 Duration: 15 Days
Location: Airlie Beach, QLD
Highlights
Tour the length of the Sunshine Coast
4WD trip on Fraser island
Swim in iconic lakes
Marvel at famous ship wrecks
Historic 1770
Army duck sunset ride
Capricorn limestone Caves
Dinner with a comedy show
Great Keppel Island
Sarina Sugar Shed
Hay Point coal terminal
Airlie Beach
Awesome Island cruise options to explore the Whitsundays
#1 beach in the world, Whitehaven Beach
Magnetic island
Koalas in the wild
Parenella Park
Gallo DairyLand
500 year old curtain fig
Historic Karanda
Rainforest army duck tour
Barron Falls
Karanda Skyrail
Mossman Gorge, Daintree rainforest
Snorkelling on the Great Barrier reef cruise
Itinerary
Day 1 – Let the journey
Brisbane to the sunshine coast
We will pick you up at the Brisbane Airport or Train Station and head north to explore the beautiful scenery, famous beaches and coastal towns of the Sunshine Coast.
Stopping overnight at one of the most popular beach side holiday destinations in Australia.
Visit Hastings street, an iconic port of Noosa, a buzzing hive of food and fashion.
Overnight – Sunshine Coast
Day 2 – 4wd'ing on Fraser Island
Today we explore Fraser Island by 4WD, the worlds largest sand island.
Lake McKenzie is Fraser Islands most iconic Swimming spot, relax along the pristine white silica shore and swim into the crystal clear waters of imbrue blue tones.
Admire the towering trees as we 4 wheel drive through the World Heritage-listed rainforest.
Cruise Fraser Island's 75 mile beach highway
Be amazed at the Maheno Shipwreck – the famous rustic ruins that were once a luxury cruise liner. Washed ashore in 1935, it is now a photographer's paradise!
Marvel at the Pinnacles Coloured Sands – spectacularly technicoloured sand cliffs and hear the Dreamtime tale of how they were formed.
Meals included – Breakfast and Lunch
Overnight – Sunshine coast
Day 3 – Town of 1770
Sunshine Coast to 1770
We continue our adventure further up the coast to Seventeen Seventy, where Lieutenant James Cook made the first landfall by a European on what was to become the Discovery Coast and the Birthplace of Queensland.
In the afternoon we take an Army duck tour as we watch the sunset over another beautiful day on the Queensland coast
Meals included – Breakfast
Overnight – 1770
Day 4 – Capricorn Caves
1770 to Yeppoon
Capricorn Caves, a living laboratory displaying dramatic climate change. Evidence of these changes can be seen in the stunning rock formations, their inhabitants and the fossils of creatures who did not survive.
Tonight we enjoy a traditional dinner with a comedy show at Yeppoon.
Meals included – Breakfast and dinner
Overnight – Yeppoon
Day 5 – Great Keppel Island
Today we take a ferry to Great Keppel Island – A free day to explore, from 15 minute walks to 15km through secluded beaches and spectacular lookouts. Discover the most unforgettable views while snorkelling the fringing reefs.
Meals included – Breakfast
Overnight – Yeppoon
Day 6 – Sarina Sugar Shed
Yeppoon to Airlie Beach
Further north we go to Hay Point, one of the biggest and most efficient coal ports in the world. See the large ships loading from the off shore wharves before setting off overseas.
Before heading to Airlie Beach we visit the Sarina Sugar Shed, a truly unique visitor experience which celebrates the rich history of sugar cane farming in the Mackay region. ! a unique miniature working sugar mill and distillery, where we will taste their produce, one being the bouquet Rum.
Meals included -Breakfast
Overnight – Airlie Beach
Day 7 – Airlie Beach, Whitsundays
Today you wake in the tropical town of Airlie Beach, the gateway to the Whitsunday Islands. A very pretty town with the Conway National Park as its backdrop and the Coral Sea and the Whitsunday Islands out the front for spectacular views.
Explore the town, relax and swim in the fresh water lagoon and stroll the boardwalk which is roughly 4 km long waterfront walk, showcasing wonderful ocean views. Meandering along the shoreline, giving walkers some of the best coastal views to be found anywhere in the world.
Meals included – Breakfast and BBQ dinner at the lagoon
Overnight – Airlie Beach
Day 8 – Explore the Whitsundays on a boat
Today you have the option of how you would like to best see the Whitsunday Islands
Option A – A fast boat trip to Whitehaven Beach, the number one beach in the World which boasts brilliant white silica sand that is among the purest in the world. A bush walk to a viewing platform that overlooks Hill Inlet, the 3rd most photographed place in Australia. Snorkel the fringing reefs of Whitsunday Islands where you may be lucky and swim with the turtles or spot a humpback whale in the migration season.
Option B – A ferry through the centre of the Whitsunday Islands to world famous Hamilton Island. With her hop on hop off buses and swim up bars, there is so much to do, then spend the afternoon at the southern end of Whitehaven beach to relax and swim in the beautiful turquoise waters.
Meals included – Breakfast
Overnight – Mantra Club Croc
Day 9 – Magnetic Island
Airlie Beach to Magnetic Island
Today we head further north, passing through Bowen where we will have lunch on one of her beautiful beaches, then explore the town and point out locations where parts of the famous movie 'Australia' was filmed. Before we leave Bowen we will take in the scenery at the 360° lookout over looking Gloucester Islands, The coral Sea and the beautiful inland region.
As we pass through Townsville to the ferry we will cruise down the Strand, a 2.2km world-class beachfront promenade custom-built for enjoyment. Along this palm tree lined stretch are bike and walkway paths, safe swimming beaches, picturesque picnic spots, playgrounds, exercise stations, a water park and restaurants and bars with to-die-for water views.
Magnetic Island, our tropical island paradise awaits. Boasting a unique natural environment of palm-fringed beaches, large granite boulders, hoop pines, sandy beaches and fringing coral reefs.
Meals included – Breakfast
Overnight – Magnetic Island
Day 10 – Magnetic Island
Magnetic Island, our tropical island paradise. Boasting a unique natural environment of palm-fringed beaches, large granite boulders, hoop pines, sandy beaches and fringing coral reefs. See the koalas in the wild and spend time relaxing. An easy to get around island with the hop on / hop off buses.
Explore at your own leisure any of the many attractions,
During the summer months (December to February) sea turtles nest on the beaches.
24 kilometres (15 miles) of walking tracks.
Follow the 1.2-kilometre (0.75-mile) Hawkings Track for views across the island
Relax on one of the 23 beaches on Magnetic Island
The 1.5-hour Forts Walk includes World War II forts, incredible views and sometimes even a koala or two. Along the way, you may find rock art or shell middens – physical reminders of the Wulgurukaba people, who have lived on the island and mainland for thousands of years.
Meals included – Breakfast
Overnight – Magnetic Island
Day 11 – Parenella Park
Magnetic Island to Atherton
We journey north through the sugarcane and banana farms and stop at QLD's number 1 tourist attraction Paronella Park.
Everyone has a dream. But not everyone's dreams are realised.
José Paronella's dream was to build a castle. He chose a special part of Australia and created Paronella Park.
On 5ha beside Mena Creek Falls he built his castle, picnic area by the falls, tennis courts, bridges, a tunnel, and wrapped it up in an amazing range of 7,500 tropical plants and trees (now a lush rainforest!). First opened to the public in 1935
We now head west over the great dividing range to the Atherton Tablelands where we sample the delights at the Gallo DairyLand cheese and chocolate factory before arriving in Atherton.
Meals included – Breakfast
Overnight – Atherton
Day 12 – Karanda
Atherton to Palm Cove
On our way to Karanda we will visit the heritage listed 500-year-old Curtain Fig, This unique tree has extensive aerial roots, that drop 15 metres to the forest floor and can be seen different vantage points along a boardwalk.
Karanda, a picturesque mountain retreat surrounded by the worlds oldest living rainforest. Here we will experience a day full of adventure from the Barron Falls, a steep 125m tiered waterfall that plunges out of the rainforest, Karanda Raintree Markets, an Army Duck, travel on both land and water as your guide explains different species of flora and fauna and visit the Aboriginal Culture Centre. Option to also visit a butterfly sanctuary, Koala Gardens, Bird World.
A visit to Karanda is not complete with travelling on the worlds largest gondola cableway. Skyrail rainforest cableway. The journey is 7.5km and will take around 90 minutes and will pass through and above some of the most beautiful natural rainforest in the world. You can hop off at two points and view the beautiful vistas below. At the bottom your bus will meet you and we will make our way to Palm Cove for the evening. We've no doubt you will sleep well.
Meals included – Breakfast
Overnight – Palm Cove
Day 13 – Daintree
Daintree Rainforest
We will tour through Mossman Gorge, which is the gateway to the worlds oldest rainforest, the Daintree Rainforest. Take an easy 10 minute stroll along the elevated boardwalk that meanders through the lower rainforest canopy and return along the riverside track, enjoying views from several small lookouts along the way. Be amazed by bright butterflies and look closely for well-camouflaged Boyd's Forest Dragons clinging to tree trunks.
Meals included – Breakfast
Overnight – Palm Cove
Day 14 – The Great Barrier Reef
Travel on the most luxurious Reef Vessel in Australia and discover some of the most spectacular destinations in the outer Great Barrier Reef at 2 exclusive moorings. 5 hours to snorkel and explore the famous national park. Includes a Aussie buffet lunch, glass of wine and canpaes'.
Meals – Breakfast and Lunch
Overnight – Palm Cove Resort in Cairns
Day 15 – Our Journey Ends
All great adventures must come to an end but the memories will last forever. Time to Farwell your fellow travellers and guide as we make our way to the airport.
Meals – Breakfast